Chronicles of a Professional Guardian
Serving as Care Managers, Elderly & Disabled Life Care Plan Assessors, and providing Professional Guardian services in Central Florida for over 20 years, we have discovered unique solutions to many difficult problems.
We have decided to expand our tradition of giving back and share some of our knowledge in the hopes that this information can help others to better serve and care for our elderly and disabled population.
---
A Bumpy Start to Health Care and Medicaid Managed Care Reform
As we find ourselves lined up at the starting line for the first big changes in the Health Care and Managed Care reform, you may want to hold onto something stable – it's going to be a bumpy ride. In many ways it almost feels like driving a car with the cruise control stuck on and breaks that don't work – you cannot stop it, all you can do is hold on tight, and pray you can steer clear of the road signs, trees, and houses.
In fact, we've already hit the first few bumps in the road. Hopefully we don't "hit" anything else along the way. Here is what we've found.
Important Note: because this article has many abbreviations, we're including a glossary below. You may want to reference it to make it easier to speak the language. However, if you're content to sip your bowl of alphabet soup, take a glance at the letters stuck to the bottom – they may be easier to translate. 😉
Recently we met with a Field Choice Counselor (FCC) from Automated Health Systems (AHS), an enrollment broker agency being contracted by the Agency for Health Care Administration (AHCA). Their job is to help eligible people on Medicaid programs like ICP and Waivers chose a provider for their long term care before the prescribed deadline. For our area, Region 7, this must be done by July 18, 2013, for the effective date of August 1, 2013.
While the FCC was a pleasant, helpful woman, we learned a few, strange things in our meeting. The first, and oddly enough least distressing thing we learned was that Region 7, our area, is the guinea pig for this roll-out.
Normally, being the first to test a new system, especially where the government is concerned, can be aggravating enough. However, some of the strangeness learned in the meeting has us more concerned than being the tester of a new system.
Here are a few of the things that we discovered:
1. AHCA provides the AHS agency with information about the client's payee, so that AHS knows who they are authorized to speak with about choosing a plan for the client. However, who that payee actually is has turned out to be a mystery.
Out of the five clients we met to discuss, AHS only had me listed as the payee for one. While this is concerning, it was even more distressing to learn that one client, Fred, who has been with us for over 19+ years, was listed as having "no payee."
And this is where the mystery beings – who do they consider to be the payee? It does not appear to be the same as Social Security / Medicare's Representative Payee, nor does it appear to be the Medicaid Authorized Designated Representative. (We have been recognized as payee for Fred by both of these agencies for years.)
1A. If the AHS agency has no one listed as the payee, they may attempt to meet with your client at their facility to help them choose a provider and complete a counseling session.
This may be fine for most individuals, however for those under guardianship this poses big problems. Aside from the fact that in a guardianship case most individuals lose the right to contract and make these types of decisions for themselves, the larger issue is that because the Guardian may not be recognized as the payee, they may never know that this meeting took place at all.
And, they may not learn that their client's benefits and providers have changed until it's too late to do anything about it.
2. Another road-block we came across is the enrollment dates. If you do not chose a plan before the end of open enrollment – July 18, 2013 – one will be chosen for you. The kicker? The programs are chosen at random, without any verification that the default provider has contracted with the facility where the client lives. (Selections come into effect as of August 1, 2013.)
What will happen if the particular HMO or PSN provider selected by AHCA as the default provider is not contracted with the facility where the client lives, and the client needs services after the effective date?
We are still unclear about this, and are receiving many different answers to our questions. As a precaution, we are making it a point to verify the chosen HMO-PSN provider is contracted with the client's facility prior to July 18, 2013. (You may want to do the same thing with your clients.)
While all this is concerning, the larger concern is that while we've lined up at the starting-line ready to start the race, track adjustments are still being made, and the map we've been provided is already outdated. All we can do now is stay vigilant, keep the sweat out of our eyes, and hope that when we go to make the turn, the track will be ready.
Dates of Interest:
Enrollment Deadline for Region 7: July 18, 2013
Effective Date of Plan for Region 7: August 1, 2013
Glossary:
AHCA: Agency for Health Care Administration
HMO: Health Maintenance Organization
LTC: Long Term Care
Payee – as ACHA defines it: Unknown, your guess is as good as ours
PSN: Provider Service Network
Region 7: Brevard, Orange, Osceola, and Seminole Counties
Resources:
For information about the enrollment process and enhanced benefits of each plan, recipients and enrollees may visit: www.FLMedicaidManagedCare.com.
Email questions to: FLMedicaidManagedCare@ahca.myflorida.com
Medicaid Managed Care Helpline (Statewide in FL): 1.877.711.3662
Additional information regarding the Statewide Medicaid Managed Care Long-Term Care Program, can be found at:
Have you learned something new about the Health Care / Medicaid Managed Care reform? Leave us a comment and share your findings.
---
What is GSI?
Guardian Scene Investigation – Senior Home Experience (GSI-SHE) is a fun, hands on, interactive training session that gives Guardians, Care Managers, and other Senior Care Professionals the complete experience of what it's like to search and discover information on a client you know little above.
The class takes place in simulated facility rooms, and provides the experience of searching for key items and paperwork that clue you in to the client's whole world and needs, allowing a more effective plan of care to be created.
The GSI-SHE experience helps professionals of all types:
Provide better service to clients through inquisitive thinking and the triage process
Learn to recognize important documents and how they relate to the person
Become aware of physical items which may indicate things like eligibility of certain benefits, health conditions, social life style indicators, and more – all which give important clues about the client
Gain a greater understanding of your clients and their needs
The GSI-SHE rooms will be setup at various conferences, events, and even as stand-alone classes throughout Florida.
To learn more about GSI, including where we'll be next, visit: www.gsi-experience.com.
---
Wanted! We Need Your Help
We're crazy enough to run the GSI rooms again, but in order to pull it off, and make them really good, we need your help.
Click here to find out how you can help.
---
Tip of the Month
It was inevitable – after nearly two decades of being bug free, we are finally experiencing the dreaded bed bug bother with two different clients. Treating bed bugs is not easy, for many reasons, including: cost, disruption to the client, roommate issues, facility staff avoiding the room (and maybe the client), and the list goes on.
This has made us rethink facility moves, and what items we plan to move from one location to another, especially beds and pillows.
Here are a few interesting things we've learned about bed-bugs:
They are the most active between 3 and 5 a.m.
Commonly found in the mattress, around the stitching, but can also be found on headboards, pictures behind the wall, around carpet edgings, on bed frames, in the folds of linens, and in remote controls
Bed bugs feed every 3 to 7 days – or once or twice a week when people are present
Bed bugs can drink up to 3 times their weight in one meal
They can survive up to 550 days without food
Bed bugs can have up to 10,000 babies in three months
Beagles can be trained to sniff out bed bugs
Once infested, it is typically very difficult to treat, particularly in multi-unit dwellings
---
Did You Know?
That Medicare may expect reimbursement for any past medical claims related to a Personal Injury (PI) case for a Medicare recipient?
In the new world of health care, Medicare is becoming more diligent at connecting the dots when it comes to paying claims that relate to a PI case. There needs to be a reimbursement through the settlement process, or if not during settlement, from the Medicare set-aside trust.
Medicare also wants any future medical claims related to the injury paid for, and they negotiate and estimate the amount needed, requesting the PI settlement is setup in a Medicare set-aside trust which can later help pay for these claims.
For more information about PI settlements and Medicare Set-Aside trusts, please see a qualified elder-law / benefits attorney, or your local trust administration office handling these types of trusts.
---
Guardian Care's Upcoming Events
As active members of the community, we can be found around town speaking, sponsoring, supporting, and educating other professionals and the general public on Guardianship and caring for the elderly and disabled.
Want us to speak at your next event? Our topics include Guardianship, Private Care Management, and Elderly & Disabled Life Plan Assessment. Feel free to contact us at 407.786.6033.
Here's what we're up to next:
We are working on getting GSI up and running, so there are no upcoming events currently.
Here's what we've been up to recently:
May 7 – Community Sharing Session with Tremont, Oviedo
February 13 – Presentation at the Jewish Community Center
January 21 – Presentation at the Jewish Community Center
November 16 – Presentation at the Florida Psychological Association – Fern Park
November 6 – Booth at The Keenagers Club Home & Health Event – The Forest at Lake Mary
---
Do What You're Great At and Love —   Let Us Handle the Rest!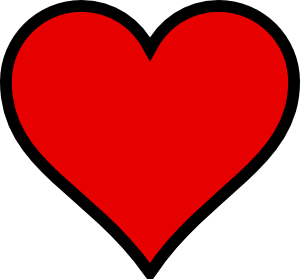 Guardian Care Management & Benefits Services, Inc. provides:
Professional Guardianship Services
Private Case Management
Elderly & Disabled Life Plan Assessments
We can help! Call us today.
407.786.6033